Reverse Email Search – Find a Person for Free
Sending an email has replaced snail mail in our ways of communicating these days. With snail mail, a sender would normally put their return address on the letter. Today, when someone provides you an email address, you usually see the name associated with that email address. However, it does not mean that name necessarily is their real name. To check it out, you can do a reverse email search.
Free Email Addresses Can Use Any Names
When a person obtains an email address from such services as Gmail, Hotmail, Yahoo Mail and so forth, they can provide any name and there is no verification of the name. People who do not want to be found use these email addresses. Therefore, scammers are more than likely to use these free email service providers for their email addresses.
So, you got the email address of someone you do not know very well. Maybe it is a dating prospect from an online dating site. You want to do your homework before you start any type of a relationship with them. When someone you met online provides you their email address, you can most likely find out if this person is hiding their true identity.
There are fairly easy ways to track the owner of an email address just by doing some online email searches. You can also try to do the email search yourself manually.
Ways to Conduct a Reverse Email Search
When you do a search using an email address, it is a reverse email lookup. If you think about it, we all use our email addresses to register for various things on websites. Hence, an email address plays a big part in anybody's online activity. And all these email addresses can be traced. They all belong to somebody. Sometimes finding the owner is easy, sometimes it is tricky. There are several ways to do the reverse email search. Some of the most common ones are listed below.
#1. Find the Owner of an Email Address with Google Search
What does everyone say when you need information? Google it. Thus, a good place to start a search is the Google search platform. The odds of finding a subject by email are high, if they have any public profiles online. You may find them, if they are on social media platforms or have been active on other websites.
For example, if the person has a website/blogs, commented on a forum, or posted or wrote any articles online, they would most likely appear on a Google search. Google is great for searching using an email address as the keyword. But of course, this may not be the most effective way. There are other tactics to help identify who owns the email address.
#2. Try a Reverse Email Search on a Public Records Search Engine 
Almost all of them have the option to search by email. What they do is scan various online platforms like blog posts, forum posts, social media, user comments, online public profiles, etc. Basically, it is a digital internet search. They may be able to find data about people by their email address. Unfortunately, while you can search free, you'll most likely need to reach for your payment card to see the results. The results may be mixed and they may not be correct.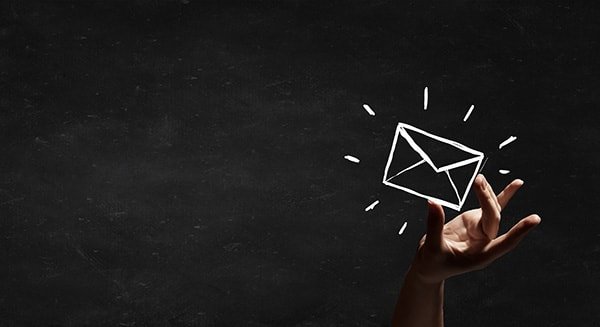 #3. Reverse Email Search with Facebook
As previously mentioned, a reverse email search can be powerful, and so is Facebook. The probability of someone having a Facebook account is high, so it is a must for an email search. Facebook allows you to search their user database and public profiles. Those are found through the registration process, which uses their email address. So, just search in Facebook with the subject's email address. This search will instantly reveal the sender profile in the results if it's on the Facebook platform.
#4. Reverse Email Search with Google Images
Now then, you may have gotten lucky and found the person on Facebook by the email search you just conducted. Next, you are going to download their profile picture and upload the picture to Google images. You can do the same with a picture they may have sent to you. This tactic is similar to the reverse email search. When you do this, Google will find their social profiles that match the same picture.
#5. Trace Mail: Trace Email Account Owner
There are tools online that allow you to find the person behind the email by using the sender's IP address.  Here is one: http://smart-ip.net/trace-email. The tool tracks the source of the unknown email address you received. This is how it works: The software scans the header of the email and retrieves the IP address. This header provides the sender, subject, timestamp, and mail xfer agent. This tool can assist you to crack your investigation wide open for free.
#6. When All Else Fails, Hire a Professional
If all previous options fail and you are none the wiser, turn to a professional for help. One way of cracking the case is a professional email search by a Live PI. You will be having a licensed private investigator conduct your search for you. This search is an investigation as compared to a regular online reverse email search offered by people search data brokers. It will give you accurate results or you'll receive a refund. A professional skip tracer conducts the reverse email search with access to data sources unavailable to the general public. These sources can produce the results you are looking for and you can always to talk to your Live PI.
https://www.peoplesearchlive.com/wp-content/uploads/2018/08/reverse-email-search.jpg
430
915
Live PI
https://www.peoplesearchlive.com/wp-content/uploads/2022/12/PeopleSearchLive-logo-300x48-1.png
Live PI
2018-07-16 18:22:47
2020-10-04 17:45:38
Reverse Email Search – Find a Person for Free